January 27, 2016
Comment period extended for Medicare PAC spending draft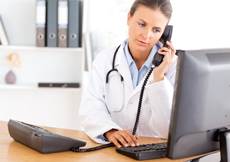 Comments on the proposal will now be accepted through Friday
The harshly criticized comment period for proposed Medicare post-acute spending measures has been extended through Friday, January 29.
The Centers for Medicare & Medicaid Services announced the extension on Wednesday, the day the comment period for the cost measures was originally supposed to close. The proposed measures were released on January 13, leaving provider groups with a "very, very inadequate" two weeks to dissect the draft, Cheryl Phillips, M.D., LeadingAge senior vice president for advocacy told McKnight's.
Clifton Porter II, senior vice president of government relations for the American Health Care Association, echoed Phillips' concerns, noting that the short deadlines limit the amount of meaningful input CMS will receive from stakeholders.
"This is a process that should not be rushed, yet the short 48-hour extension comes on the heels of a mere two-week review period," Porter said in a statement Wednesday. "CMS cannot continue to operate on such condensed timelines and expect to receive meaningful feedback on complex and fundamental issues such as this."
The proposed cost measures, called for as part of the Improving Post-Acute Care Transformation (IMPACT) Act of 2014, include specific measures to evaluate resource use for skilled nursing facilities, home health agencies, long-term care hospitals and inpatient rehabilitation facilities.
Comments on the draft can be submitted here. All feedback must be submitted by 11:59 PM ET on Friday.