May 25, 2016
CMS wants 12% decrease in hospital readmissions by 2019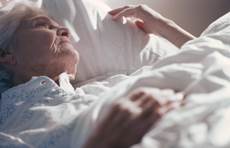 CMS wants 12% decrease in hospital readmissions by 2019
The Centers for Medicare & Medicaid Services is seeking to cut the number of 30-day hospital readmissions by 12% over the next three years under a hospital improvement plan announced Wednesday.
The agency released its request for proposals for new Hospital Improvement and Innovation Networks, organizations that will work with hospitals, patients and other caregivers to "spread well-tested, evidence-based best practices," said Patrick Conway M.D., CMS acting principal deputy administrator and chief medical officer, in a blog post.
The networks will join the Quality Improvement Organization and replace the Hospital Engagement Networks, an initiative launched in 2011 that has since grown to include 3,700 acute-care hospitals and almost 80% of all hospital discharges.
The new initiative seeks to decrease 30-day hospital readmissions by 12%, and achieve a 20% reduction in overall patient harm by 2019. Those reductions will "bolster the impact" of the QIO program and the Hospital Improvement and Innovation Networks' parent organization, the Partnership for Patients, Conway said.
He expressed optimism for the new program, citing data that showed a 39% decrease in preventable instances of patient harm and "substantial" progress reducing admissions between 2010 and 2014.
"I have been working in the field of quality improvement for 20 years, and I have never before seen results such as these," Conway said. "This work, though, is far from done, and it is imperative that we sustain and strengthen efforts to address patient safety problems."