May 25, 2010
CMS to inform seniors of Medicare changes resulting from healthcare law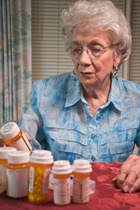 Improved Medicare Part D drug coverage leads to rise in antibiotic use, study finds

The Centers for Medicare & Medicaid Services plans to send information to Medicare beneficiaries to notify them of changes under the new healthcare reform law, the agency said Monday.

The mailing will outline the immediate impact of the Affordable Care Act on Medicare benefits. It will mention that the agency will issue a one-time check for $250 for seniors who will fall into the Medicare Part D coverage gap and will not receive Medicare Extra Help. Currently, seniors who fall into the gap are responsible for 100% of the cost of their medications until they hit the catastrophic coverage. In subsequent years, beneficiaries will receive a 50% discount on approved brand-name drugs until the coverage gap nearly closes in 2020.

Other changes include preventive care services, such as colorectal cancer screening and mammograms, without cost-sharing, as well as new crackdowns on criminals who are seeking to scam seniors and steal taxpayer dollars. More information on changes to the Medicare benefit is available at www.medicare.gov.