August 14, 2008
CMS sets deadline of 2013 for installation of nursing home sprinkler systems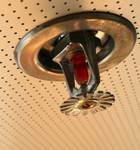 Three dead, dozens missing after horrific nursing home fire in Quebec

Long-term care facilities have exactly five years to fully equip their facilities with automatic sprinkler systems, according to a final rule published Wednesday by the Centers for Medicare & Medicaid Services.

CMS set a deadline of Aug. 13, 2013, for skilled-nursing facilities and nursing homes operated by hospitals to install their systems. Previously, only new facilities were required to have them.

CMS first disclosed the new Medicare requirement in June. Federal loans and other financial aid will not be available for facilities that need assistance, the agency noted.