June 01, 2014
CMS pushes back on quality measure recommendations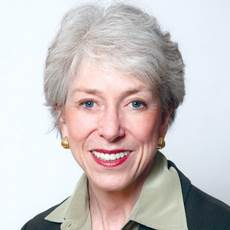 Christine Cassel, M.D., president and CEO, National Quality Forum
Healthcare providers face unfairly reduced reimbursements if they serve economically disadvantaged patients, according to a recent National Quality Forum draft report. The government rejected recommendations to address this problem.
Medicare and Medicaid reimbursement increasingly is tied to whether providers meet certain quality measures, the report noted. Providers serving certain populations might have a harder time meeting quality targets such as hospital readmission rates, according to the experts convened by NQF. Homeless people, for instance, lack resources to care for themselves and are more likely to be readmitted to a hospital. Lack of risk adjustment means that providers are incentivized to turn away vulnerable patients to maintain their quality ratings and bottom lines.
Items that aren't as influenced by patient socio-demographics, such as the rate of catheter-associated bloodstream infections, should be exempt from risk adjustment, the report proposed.
In a comment on the report, the Centers for Medicare & Medicaid Services did not support any of the recommendations — despite the fact that CMS itself funded the report. Among other reasons, CMS said that socio-demographic risk adjustment could result in lower standards of care for disadvantaged populations.
The report was written by 26 experts who were charged with reviewing NQF's current risk adjustment policy, not federal policy, the Forum emphasized. However, some might question the distinction: NQF is the main organization behind the quality standards used by Medicare and similar programs to assess providers.
NQF says it expects to issue a final version of the report this summer.