July 05, 2015
CMS proposes change to short hospital stay rules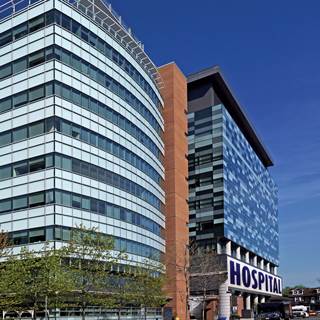 Hospital exterior

Hospital patients may get a reprieve from the controversial "two-midnight" coverage policy under changes proposed by the Centers for Medicare & Medicaid Services.

The current Medicare policy requires patients to be hospitalized for two midnights before they qualify as an inpatient case, which can result in lower bills for beneficiaries in some cases. The changes proposed by Medicare would allow doctors to determine inpatient status for short hospital stays on a case-by-case basis.

The two-midnight policy has existed since 2013, but isn't currently enforced due to its controversial nature. A congressional moratorium on the rule that prevents Medicare from carrying it out is set to expire on Sept. 30.

The American Hospital Association called the proposed policy revision a "good first step," but expressed disappointment that the proposal didn't include changes to the reduction to hospital payments created to balance the expected increase in higher-paying inpatient stays.

"We also agree with CMS's proposal that stays of less than two midnights should be paid on an inpatient basis based on the medical judgment of a physician," wrote AHA Executive Vice President Rick Pollack in a statement. "However, it is unfortunate that CMS maintains the misguided 0.2 percent cut to payments for inpatient hospital services as part of the two-midnight policy."

If approved, the new Medicare policies would take effect in November.