August 31, 2016
CMS outlines solutions for 'pervasive' improper Medicaid payments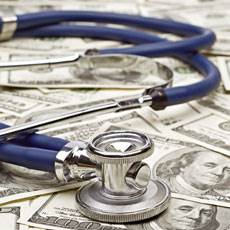 The total amount of improper Medicaid payments has reached $1 trillion since 2003, CMS said
The Centers for Medicare & Medicaid Services has issued a set of tools for states to fight rising improper Medicaid payment rates.
In an alert distributed Tuesday, the agency reported that the improper payment rate for the Medicaid program climbed to 9.8% in 2015, representing $29.12 billion in improper payments. That's more than double the dollar amount it was in 2013, CMS said. The improper payment rate is expected to hit 11.5% in 2016.
Since 2003, the total amount of improper Medicaid payments has grown to nearly $1 trillion, CMS noted.
Citing the "significant and pervasive" nature of the improper payments, CMS compiled a set of solutions to help states remedy several common problems in the Medicaid program, such as payments going to ineligible and excluded providers, provider identity theft, and incorrect coding.
Solutions outlined in the alert include:
Ensuring that providers are screened upon enrollment and revalidation

Ensuring providers terminated from one state or federal health program are excluded from all state and federal healthcare programs

Educating beneficiaries about medical identity theft

Monitoring billing and compliance processes

Checking for "unlikely" billing based on provider type and hours of service per day

Conducting site visits to verify provider addresses
The agency's suggestions for states also include methods of cracking down on billing for medically unnecessary services or deliberate upcoding, which has become a hot topic in the long-term care arena.
While the solutions offered aren't all new, the alert is believed to be the first document that offers a complete list of solutions that state Medicaid agencies can use to lower the rate of improper payments.