November 27, 2012
CMS: Options exist for states pondering Medicaid coverage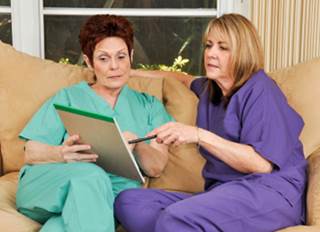 Dressing "bare below the elbow" is recommended by SHEA.
The Centers for Medicare & Medicaid Services remains busy counseling states with guidance on the standards that Medicaid programs must adhere to in coverage options for low-income. A new letter gives guidance on the Medicaid expansion scheduled to begin in January 2014.
In the letter to state Medicaid directors, Cindy Mann, director of the Center for Medicaid and CHIP Services at CMS, said a proposed CMS regulation covering essential health benefits (CMS-9980-P) — also issued Nov. 20 (224 HCDR, 11/21/12) — will generally apply to benefit options offered by states as part of any expanded Medicaid coverage.
Per the U.S. Supreme Court health care decision in June, states will not be penalized if they choose not to join the expansion, which includes the uninsured with income up to 133% of the federal poverty level.
The minimum benefits offered must equal four benchmarks set in the Deficit Reduction Act of 2005. They are the Standard Blue Cross/Blue Shield preferred provider option offered through the Federal Employees Health Benefit program; coverage similar to what is provided to state employees; the commercial HMO with the largest insured commercial, non-Medicaid enrollment in the state; and Health and Human Services secretary-approved coverage.
HHS has proposed through regulation that the EHB benchmark plan options for the individual and small group markets must be based on enrollment data available in the first quarter of 2012, Mann noted. These options will remain effective from Jan. 1, 2014, through Dec. 31, 2015.