September 17, 2015
CMS: Nursing homes should start submitting staffing data in two weeks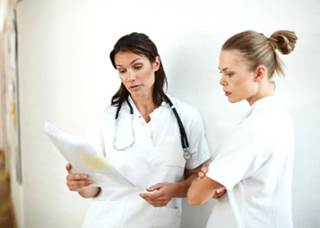 Avoid survey deficiencies through clear communication and honesty, former surveyor says
Skilled nursing facilities should start submitting electronic staffing data Oct. 1 for the best results, federal officials said during a SNF Open Door Forum conference call Thursday.
Lorelei Chapman, a health insurance specialist with the Division of Nursing Homes, Survey & Certification Group, encouraged providers to use the voluntary submission period to test their data submission processes as soon as possible. The mandatory filing period begins July 1, 2016.
She clarified that it's acceptable if facilities submit only partial data to the Centers for Medicare & Medicaid Services, or cannot begin by Oct. 1.
"The data will not be used for survey or enforcement purposes and not used in the Five-Star Quality Rating system. There is no risk to submitting data," Chapman said. "We've received feedback that providers need assistance to meet the mandatory submission deadline, and this is the best way to prepare."
To begin submitting data, providers should first obtain a CMSNet user ID for the individual corporate and third party PBJ users. CMS noted that many users may already have an idea for other Quality Improvement and Evaluation Systems applications or MDS submissions.
Those registering will also have to obtain a PBJ QIES provider ID for CASPER Reporting and PBJ system access. PBJ training modules, an introduction to the PBJ system and more detailed registration instructions are available on QTSO e-University.
CMS also will seek feedback from providers on how to strengthen a new strategic plan for nursing homes, officials said during the call.
A draft of the plan, developed by CMS' Nursing Home Convergence Group, focuses on five overarching goals for nursing homes: 1) quality of life, 2) quality of care, 3) health equity, 4) enhancing the workforce and 5) cost-effective healthcare spending.
Jade Perdue, senior policy analyst for CMS, said the agency will ask for more stakeholder feedback as more about the plan is released.
CMS officials also shared that new regulations for quality improvement organizations are expected to roll out sometime later this fall. A specific date for the regulations to be implemented is expected to be released "shortly," officials added.