January 31, 2013
CMS needs to re-evaluate heart attack payment structure, AHA argues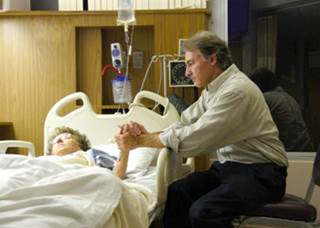 Nursing home quality could improve with better palliative care interventions, large-scale trial show

The Centers for Medicare & Medicaid Services should exclude certain patients, including those in hospice and or with end-stage renal disease, when evaluating the payment structure for heart attacks, the American Hospital Association proposed in a letter Tuesday.

Those patients are likely to "incur disproportionately different costs in a bundled payment arrangement," wrote Linda Fishman, AHA senior vice president. The AHA sent the letter to suggest changes to a proposed CMS system for measuring Medicare payments for acute myocardial infarction patients. Other AHA recommendations that would effect long-term care are for the measure to exclude transfer patients, for the risk adjustment model to look at dual eligibles, and for the developer to consider including Medicare Part D payments as a part of post-acute patient management.


"The objective of measuring hospitals on cost should not be to reduce needed care, but to encourage that care to be delivered in an efficient manner," the writers said.

More than a quarter of acute myocardial infarction patients receive care at a skilled nursing facility or a long-term care hospital during a 30-day sequence of care after hospital discharge, according to a 2012 report from the AHA and the Association of American Medical Colleges.