October 20, 2008
CMS: Medicaid spending to rise to $674 billion in 10 years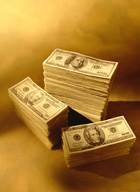 CMS: Medicare rate increase would boost SNF payments by $500 million

Government spending on Medicaid is expected to reach $674 billion by 2017, with annual spending projected to outpace U.S. economic growth, according to a report released Friday by the Centers for Medicare & Medicaid Services.

Federal and state Medicaid spending is expected to expand at an annual average rate of 7.9% over the next 10 years. That compares with a projected rate of growth of 4.8% in the general economy. The report represents the first annual fiscal report on Medicaid. The state-federal program is the largest payer for long-term care in the country.

Some other findings from the report: Medicaid is projected to grow as a share of the federal budget to 8.4% by 2013 from 7% in 2007. And Medicaid represented 14.8% of all healthcare spending in the United States in 2006.

To see the report, go to http://www.cms.hhs.gov/actuarialstudies/03_medicaidreport.asp.