April 27, 2016
CMS makes it official: 6 new quality measures go live on Nursing Home Compare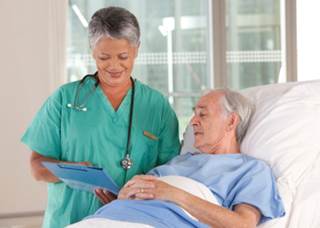 The new measures include three based on Medicare claims submitted by hospitals — a first for CMS
Six new quality measures were added to Nursing Home Compare on Wednesday, making for the largest addition of quality measures to the website since 2003.
The measures, first announced during an Open Door Forum call in early March, include three based on MDS data, and three based on Medicare claims data submitted by hospitals. The inclusion of hospital data-based measures — rate of hospitalization, emergency room use and community discharge — marks the first time new measures have been implemented that don't solely rely on data self-reported by nursing homes, the Centers for Medicare & Medicaid Services noted.
The three new MDS-based measures include residents who made improvements in function, residents whose ability to move independently worsened, and residents who received an antianxiety or hypnotic medication.
All of the measures except the antianxiety and hypnotic medication measure will be added to the Five-Star Quality Rating system for nursing homes beginning in July. CMS said that measurement won't be part of the quality ratings — for now — due to the difficulty of determining benchmarks for acceptable use of those drugs.
Tuesday's update also nearly doubles the number of measures for short-stay residents, CMS officials said. Four of the six new measures — community discharge, emergency room use, rate of hospitalization and residents who made improvements in function — apply to residents who are in the facility for 100 days or less. The update bumps the number of short-stay measures from five to nine.
"These new quality measures broaden the set of quality measures already on the site so that patients, their family members, and caregivers have more meaningful information when they consider facilities," said CMS Deputy Administrator and Chief Medical Officer Patrick Conway, M.D., MSc, in a press release.