December 23, 2013
CMS looking for accountable care organization comments and new Pioneer ACO participants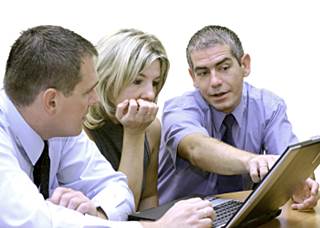 CMS looking for accountable care organization comments and new Pioneer ACO participants
The Centers for Medicare & Medicaid Services announced Friday that it is seeking a second round of applicants to the Pioneer ACO Model. It is also soliciting suggestions for new accountable care organization models that encourage greater provider integration and financial accountability.
There are currently 23 participants in the Pioneer ACO model, which is a byproduct of Section 3021 of the Affordable Care Act.
The Pioneer model targets providers and healthcare organizations that already have experience coordinating care for patients across various settings. It allows provider groups to move more rapidly from a shared savings payment model to a population-based payment model on a track consistent with, but separate from, the Medicare Shared Services Program.
Pioneer ACOs generally have higher levels of shared savings and risk than levels currently proposed in the Medicare Shared Savings Program. Now in year three of the program, participating ACOs that have shown a specified level of savings over the first two years will be eligible to move a substantial portion of their payments to a population-based model, CMS officials say.
These models of payments also will be flexible to accommodate the specific organizational and market conditions in which Pioneer ACOs work.
Friday's announcement, technically a "request for information," or RFI, was issued through CMS's Innovation Center. Comments are requested by March 1 and should be sent through the Innovation Center's webpage.
CMS is seeking to answer whether the agency should limit the number of organizations allowed to take part in the second phase of the Pioneer ACO, and what the options considering population-based payments should be. It also seeks to develop myriad information on ACOs, including their future ability to share more risk.
For more information, including the full RFI, click here and then go to the Dec. 20, 2013, update item.