November 06, 2012
CMS issues full Sandy waivers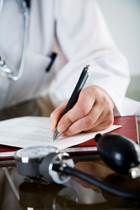 In the wake of Hurricane Sandy, the Centers for Medicare & Medicaid Services has issued blanket waivers that include skilled nursing providers. That means long-term care facilities in New York and New Jersey hit by the storm are authorized to process certified bed increases, and that certain data transmission requirements, such as those for the MDS, will be waived. The agency had issued partial waivers last week.
The three-day prior hospitalization requirement for Medicare coverage also was waived, and on-site survey inspections are suspended (except in cases involving Immediate Jeopardy citations). CMS also said home health and hospice agencies may provide services in a shelter or alternate location for patients displaced by the storm.
The agency had granted emergency waivers to New York last week and said it planned additional Sandy updates that would be posted on its website.
On a related note, amid an outpouring of support from various long-term care providers, one major operator is offering housing and food to current residents and other seniors who need help in the affected area. Sunrise Senior Living announced Monday it is offering special rates for emergency stays of up to 60 days in furnished apartments for seniors unsettled by Sandy.
"We want to help ease this stress by providing a warm and safe environment where seniors can thrive," said Laura McDuffie, executive vice president and head of operations at Sunrise.