November 26, 2013
CMS fails to measure outcomes of the zone program integrity contractor program: government report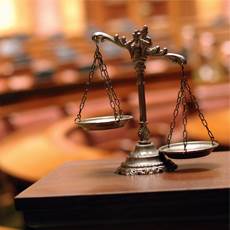 Former nursing home worker confesses to murdering resident in 2007
The Centers for Medicare & Medicaid Services is not thoroughly assessing how well zone program integrity contractors are contributing to Medicare anti-fraud efforts, according to a new report from the Government Accountability Office.
Established in 2008, ZPICs are tasked with identifying and investigating potential Medicare fraud, and taking actions such as involving law enforcement or revoking providers' participation in Medicare. A ZPIC investigation means there is already suspicion of fraudulent activity, and can mean serious woes for long-term care providers.
CMS does a good job of evaluating these contractors on their work processes and outputs, such as the number of overpayment determinations referred for collection, according to the report. However, the agency could do a better job of overseeing ZPICs to ensure their "activities are appropriately supporting CMS fraud prevention efforts," the report states.
There are challenges in measuring the outcomes of ZPICs' work, the GAO investigators acknowledged. For example, CMS has noted that without a healthcare fraud baseline, which has proven difficult to establish, there is not a good way to track how fraud has changed over time. It's also hard to quantify the effect that ZPICs' work has on deterring fraud, and to establish a "causal link" between ZPIC activities and changes in healthcare fraud, the report notes.
However, there are steps CMS could take, according to the report. For example, one measure CMS uses to gauge its fraud fighting efforts is the number of administrative actions initiated in a given year against suspect providers, as identified through the electronic Fraud Prevention System.
"Although ZPICs are the primary users of FPS and have primary responsibility for initiating administrative actions, CMS does not link ZPICs' use of FPS to that measure, hindering the agency's ability to effectively oversee its progress toward meeting its goal of fighting fraud and working to eliminate improper payments," the report states.
The GAO also recommends that CMS more closely track the timing of ZPIC actions, to ensure that the contractors are quickly taking steps against suspected fraud perpetrators.
The Department of Health and Human Services, which includes CMS, did not respond to a GAO request for comment, according to the report.
Click here to access the complete document, released Monday.