May 01, 2013
CMS fact sheet gives rules on 'maintenance' caregiving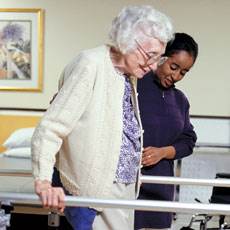 $1.3 million settlement marks second recent deal over SNF supervision of therapy providers

The Centers for Medicare & Medicaid Services has issued a fact sheet, that clarifies the conditions the terms under which "maintenance therapy" will be covered by Medicare.

A settlement agreement in Jimmo v. Sebelius early this year sent waves through the provider community. The determination was made that the long-held belief that Medicare would not cover therapy for beneficiaries whose progress had plateaued was incorrect.

Now, providers must sufficiently document the need for skilled care in order to obtain Medicare coverage, the CMS fact sheet spells out.

Among the points of emphasis in it: CMS never established an "improvement standard" that said Medicare payments would be withheld for treatment given strictly to maintain, rather than improve, a resident's condition.

Therefore, there had never technically been the elimination of an improvement standard, officials clarified. CMS has agreed to ensure claims are correctly evaluated and reimbursed, "in accordance with existing Medicare policy."


Providers must demonstrate that the needs of the resident can be met only through skilled rather than nonskilled care when considering "maintenance" treatment for Medicare beneficiaries, CMS said.

The document emphasized it is "essential and has always been required that claims for skilled care coverage include sufficient documentation to substantiate clearly that skilled care is required, that it is in fact provided, and that the services themselves are reasonable and necessary."

CMS said it will first update program manuals used by Medicare contractors to clarify the need for skilled care is the determining factor in whether maintenance therapies will be covered. It will then launch an educational campaign.