May 09, 2013
CMS explains therapy cap notification requirement, but more guidance needed, NASL leader says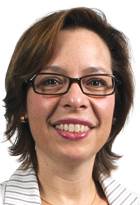 NASL Executive Vice President Cynthia Morton
A recent Centers for Medicare & Medicaid memorandum provides some clarity regarding new therapy cap notification rules, but providers still need guidance on other aspects of therapy reimbursement, according to Cynthia Morton, executive vice president of the National Association for the Support of Long-Term Care.
Providers must now issue an Advance Beneficiary Notice of Noncoverage (ABN) to patients receiving therapy that will not be covered by the Medicare program, such as therapy that is deemed to be not medically necessary or that will exceed the $1,900 cap and does not fall under the therapy cap exclusion, the CMS memo stated. Previously, providers were only encouraged to issue an ABN. This is now required, per the American Taxpayer Relief Act of 2012.
"ABN issuance allows the provider to charge the beneficiary if Medicare doesn't pay," according to the memo. "If the ABN isn't issued when it is required and Medicare doesn't pay the claim, the provider/supplier will be liable for the charges."
NASL supports efforts to increase beneficiaries' understanding about the care being provided to them, Morton told McKnight's. However, most nursing home residents do fall under the therapy cap exception, under which Medicare reimburses for medically necessary therapy in excess of $1,900, she noted. Therefore, therapy providers in these settings need more guidance on situations in which the $3,700 threshold will be reached, Morton explained.
Coverage for therapy in excess of $3,700 must be approved through the Manual Medical Review process. A system launched last month involves controversial new roles for Recovery Audit Contractors. Long-term care advocates expressed strong concerns about this system, and Morton said it was a "disappointment" that the CMS memo did not address situations involving the higher cap.
"We've encouraged CMS to hold more Open Door Forums, because this may seem simple but it can be a complicated matter for providers," Morton said.
While CMS considers this request, Morton said, providers are waiting to see how well the new Manual Medical Review process will work.