April 09, 2013
CMS announces lower minimum request limit for recovery audit contractors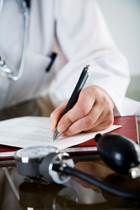 Medicare recovery audit contractors (RACs) can request as few as 20 records in a 45-day period from skilled nursing facilities and other providers as of April 15, according to the Centers for Medicare & Medicaid Services. This is a reduction from the current 35-record minimum request.
Also effective April 15, RACs who are auditing a campus will be able to select only 75% of any single claim type for review, down from 100%. CMS defines a campus as one or more facilities that are located in the same area and use the same Tax Identification Number. For example, under the new regulation, 75% of a document request could be skilled nursing claims, while the additional 25% of records would have to come from other claim types, such as inpatient rehabilitation.
The calculation for determining the limit on RAC additional document requests remains the same: 2% of all claims a facility submitted in the previous calendar year, divided by eight. For SNFs, one additional document request applies to a resident's entire episode of care, meaning the provider will have to furnish all the medical records from admittance to discharge.
A bill introduced last month in the House of Representatives, the Medicare Audit Improvement Act, would establish further limits on records requests.