January 10, 2013
CMS angling to ease providers' burdens from Medicare Administrative Contractors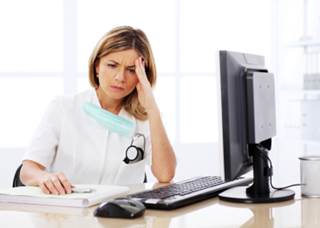 Medicare Advantage organizations are unresponsive to provider questions, long-term professionals say
The Centers for Medicare & Medicaid Services is asking providers to help figure out a way to make demands from Medicare Administrative Contractors less burdensome.
CMS has called for provider contact information so the agency can survey a random sample of long-term care operators. This will help the agency determine just how satisfied providers are with the recently instituted Medicare Administrative Contractors (MACs). The Social Security Act names provider satisfaction as a MAC performance standard.
Providers have suffered widespread exasperation with MACs since the new contractor groups started asking for more billing information in the fall. Operators, for example, have reported miscommunication, delayed responses and otherwise baffling answers to their requests to provide therapy beyond Medicare Part B therapy cap levels.
CMS has specifically solicited feedback regarding ways to diminish providers' burdens, such as through automated information collection. The agency also has asked for feedback on how useful and necessary the information collection has been, as well as for methods that could improve the collection process.
Providers can submit comments electronically via www.regulations.gov, or by direct mail to the CMS Office of Strategic Operations and Regulatory Affairs.