April 01, 2011
CLASS Act's enemies take on new program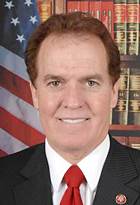 Rep. Phil Gingrey (R-GA)

Like many of his GOP colleagues, Rep. Phil Gingrey (R-GA) has strong doubts about the legitimacy of the Community Living Assistance Services and Support (CLASS) Act. In fact, after a recent House hearing, he introduced legislation that would repeal the controversial measure.

The CLASS Act provides participants cash to help pay for needed long-term care services, at their discretion.
LeadingAge advocated for the CLASS Act during the health reform debate. President and CEO Larry Minnix defended the measure against its critics during the same House hearing.

"Long-term care is something most families will face, and no one wants to talk about. The CLASS program creates a consumer-financed, premium-based, voluntary insurance plan to help people finance whatever long-term services and supports they come to need," he said.