June 05, 2017
Chain-tied entrants are not disrupting local competition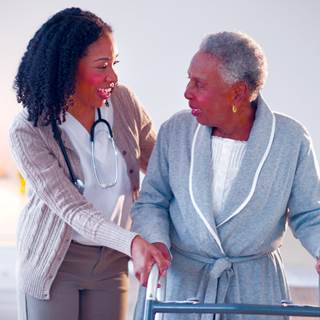 More chains are looking to expand services beyond local markets, the study's authors say.
The number of nursing homes affiliated with a chain provider has increased in recent years, with independent facilities becoming less common. But chains' growth typically poses little threat to local market competition, according to a new study.
A team composed of researchers from the University of Michigan, Harvard Medical School, Vanderbilt University and the University of Rochester set out to determine how nursing home chains — which currently own more than half of the facilities in the United States — impact local competition.
Using data from the Online Survey Certification and Reporting survey, the team found that the percentage of freestanding, independent nursing homes dropped from nearly 54% of all facilities in 1993 to 49% in 2011.
The proportion of chain facilities that had partner facilities in the same county, as well as those that had no partners in the state, remained relatively unchanged between 1993 and 2011, the study showed.
The biggest growth was charted for facilities with partners within the state but outside of their county, with the proportion increasing from 25.4% in 1993 to 28.6% in 2011.
"Contrary to traditional wisdom that chains would prefer to increase market power at the local level, this study provides some indication that nursing home chains might put more emphasis on expanding services beyond local markets reflected by the fact that local competition did not seem to change much in most markets after adjusting for chain membership," wrote lead researcher Richard Hirth, Ph.D.
The team recommended further research into chains' motivations for expanding their geographical presence, as well as how chains impact quality and cost of care.
Results were published in April in Medical Care Research and Review.