December 06, 2016
CCRC songstress packs them in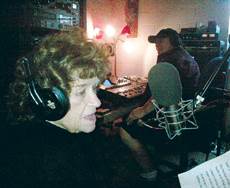 CCRC songstress packs them in
Kathy Crouse has come a long way in her time living at Charlestown, a continuing care retirement community in Catonsville, MD.
"I was lonely," she remembers.
That was four years ago. When McKnight's caught up with Crouse, she had just recorded her first single — a country song about her faith and her experience moving to the CCRC — and was preparing for a concert tour of local retirement communities.
But Crouse's success didn't come overnight. The 85-year-old has played piano since she was 10, and picked up accordion and drums along the way. She still serves as the organist for her church.
"I told her, 'Music is your avenue to get out and meet people,'" says Dean Crawford, Charlestown's medical center practice manager and a local musician.
Crouse regularly performs for packed audiences of other Charlestown residents, so writing a song seemed the natural next step.
She plays keyboard on the recording of her song "Charlestown Star," with Crawford on guitar. The duo debuted the song at a charity gala in September, and plans to film a music video for it.
Crouse jokes she'll only sign autographs if people "have a gold pen," but is quick to turn the focus back to how music has improved her life since moving to Charlestown, an Erickson Living community.
"God has given me this talent, and I love doing it," Crouse says.