October 25, 2017
CCRC faces lawsuit over inappropriate resident photos posted to Facebook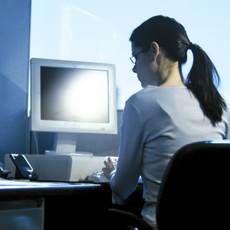 The photos were posted to Facebook, according to local reports.
An Illinois retirement community is facing a lawsuit after inappropriate photos of memory care residents were shared by the ex-boyfriend of a former employee on Facebook, as well as one of the provider's own social media accounts.
The lawsuit was filed by two co-administrators for the estate of a deceased resident of Meadows Mennonite Retirement Community in Chenoa, IL. It seeks more than $50,000 in damages for violations of residents' privacy and dignity, the Bloomington Pantagraph reported on Tuesday.
The photos reportedly depicted partially nude residents "toileting, bathing, resting in bed" or placed in other humiliating situations, the suit claims. The complaint identifies a former employee, referred to as Jane Doe, and her ex-boyfriend, referred to as John Doe, as the sources of the photos.
Jane Doe contacted Meadows' administrator in March to report that the photos were posted on social media websites, including the community's page, according to the lawsuit. She then told authorities that she and other employees had taken the photos, which she sent to her then-boyfriend. John Doe reportedly received the images over the course of a year before posting them.
Former employee Samantha Brown, 29, and Michael Shawn Scurlock, 47, were indicted on charges of non-consensual dissemination of sexual images last month. Meadows was fined $25,000 by the Illinois Department of Public Health in July for failing to protect residents and failing to report the postings.
A request for comment from Meadows CEO Jay Biere was not returned by production deadline Tuesday. Biere previously told the Pantagraph that the facility notified the health department, police and residents' families as soon as it was aware of the photos, and that it fired two employees in connection with incident. Meadows also filed an appeal of the fine, Biere said.
A meeting on the suit is slated for April 6, the paper reported.