May 08, 2018
CAST makes it easier to use tech to improve social links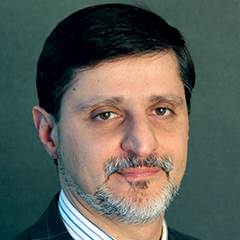 Majd Alwan, Ph.D.
In its ongoing effort to help long-term care providers ensure older adults have access to quality care and a sustained quality of life as they age, the LeadingAge Center for Aging Services Technology (CAST) has released an updated version of its Social Connectedness and Engagement Technology Online Selection Tool and Product Matrix.
Social isolation — be it the experienced or perceived lack of personal relationships with family, friends and acquaintances who can be relied upon — is a serious issue for older Americans, and its impact is even greater for older adults residing in skilled nursing facilities.
Its prolonged health risk is significant, with some evidence showing that chronic loneliness is on par with the effects of smoking 15 cigarettes a day.
First launched in October, the updates, released in March, include the addition of five new technology products to help older adults engage and connect with family, friends and caregivers: Better Every Day, ConnectMeMore, LiveCare, NucleusCare and The Birdsong Tablet.
The toolkit can help long-term care providers easily sort through the myriad of tech-based solutions to find those that would be the best fit for their care setting, the population they serve, the purpose of the technology and other requirements, said LeadingAge's Senior Vice President of Technology Majd Alwan, Ph.D.
It also provides tips on successful implementations of these technologies from other providers.
For example, some residents may need help connecting with neighbors in the facility and engaging in community activities, while others may want to stay connected to far away family and friends, Alwan says. Additionally, memory care residents might benefit from a technology that provides individualized engagement in music and reminiscence.