December 04, 2015
CareTrust REIT pays $177 M to boost skilled care holdings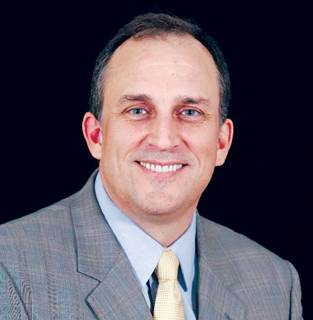 Pristine checks "all the boxes" for CareTrust, Stapley says.
CareTrust REIT has completed the acquisition of a $177 million skilled nursing portfolio from Liberty Healthcare in Ohio, the company confirmed in October.
The 14-property portfolio, which was first announced while it was pending in August, includes 1,102 skilled nursing beds, along with 156 assisted and independent living units.
The properties will be leased to Pristine Senior Living LLC, a senior housing operator based in Muncie, IN. In addition to the facilities in the portfolio, Liberty transferred the leases for two additional Ohio skilled nursing facilities, which are leased from an unnamed third party, to Pristine.
CareTrust's triple-net master lease with Pristine carries an initial term of 15 years, with two five-year renewal options. CareTrust officials estimate the Liberty portfolio will generate initial annual revenue of $17.2 million.
"We couldn't be more pleased to be partnering with the outstanding and well-respected Pristine team to acquire these assets," wrote Greg Stapley, CareTrust REIT's chairman and CEO, in a prepared statement. "Making sure our assets are in highly-competent and caring operating hands is a top priority. Pristine checks all the boxes, and more."
Bill Wagner, CareTrust's CFO, touted the diversity of tenant concentration the Liberty portfolio brings to the company's existing investment portfolio.
"This acquisition moves our former parent and principal tenant, The Ensign Group Inc., from approximately 84% of revenues to under 67% of run-rate revenues, while adding another high-quality operator in Pristine," Wagner stated in the same statement.
CareTrust officials reported that the company has more than $950 million in additional potential transactions slated for 2015 and 2016, although specific properties and operators have not been named.