August 19, 2008
California's budget crisis could affect nursing homes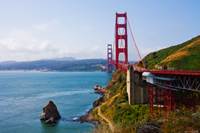 California's budget crisis could affect nursing homes

Nursing homes in the state are bracing for tough times as a budget crisis worsens.

The state has halted all payments to Medi-Cal until the state legislature can hammer out a budget agreement. Medi-Cal is California's version of the Medicaid program, and provides 65% to 70% of the funding for nursing homes and facilities for the developmentally disabled.

While nursing homes may face financial stress if the budget impasse continues, facilities for the developmentally disabled already are feeling the pinch, Betsy Hite of the California Association of Health Facilities told McKnight's. To make matters worse for all providers, the legislature earlier this year opted to forego several Medicaid payments to facilities from June and August until September.

California, which contended with a nearly two-month budget impasse last summer, is one of many states grappling with a severe budget deficit. New York Governor David Paterson (D) was scheduled to meet with lawmakers Sunday to discuss $1 billion in proposed cuts to the state's budget for healthcare facilities, including nursing homes. (McKnight's, 8/15).