September 01, 2013
C. diff therapy put in doubt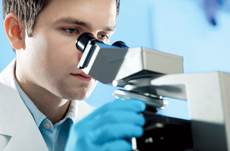 Probiotics might not keep C. diff symptoms at bay, researchers say.
Probiotics are not effective in preventing diarrhea associated with Clostridium difficile, according to a large study that calls into question previous findings.
The study included about 17,400 patients at risk for C. diff-related diarrhea. One group received a probiotic preparation, the other a placebo.
Nearly equal numbers of people in each group developed diarrhea, said the researchers, who are affiliated with various British hospitals and research institutions. The results, published in The Lancet, contradict studies that showed probiotics effectively combat diarrhea by helping maintain the balance of intestinal organisms.