November 01, 2013
C. diff sources 'diverse': study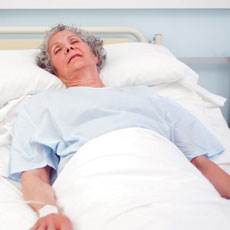 Septicemia, urinary tract infections rank high on latest list of hospital readmissions causes
New research challenges assumptions about how Clostridium difficile is transmitted.
In a 1,200-person study, researchers in the United Kingdom discovered that 45% of C. diff cases were genetically distinct from all previous cases in the cohort. This suggests C. diff comes from "genetically diverse" sources, not just symptomatic patients. The findings appear in the New England Journal of Medicine.
"We don't know what these sources are," noted Curtis J. Donskey, M.D., of the VA Medical Center in Cleveland. It's especially important to use antibiotics wisely, to avoid becoming susceptible, Donskey told McKnight's.