February 29, 2016
Bundled payment models showing mixed results for post-acute care, report finds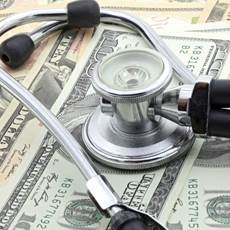 Bundled payment results were mixed, the report found
Medicare beneficiaries being sent home after a hospital visit saved post-acute care bundled payment networks more money than if they were moved to a skilled nursing facility, according to a model analyzed in a new report.
An analysis of Bundled Payment Care Improvement models, released last week by the Kaiser Family Foundation, showed mixed cost-savings results among the four BPCI models currently being tested.
BPCI Model 1, which includes all inpatient services, was found to have lower costs than non-bundled episodes of care during the initial hospital stay, but not once patients were discharged to post-acute care.
The second model analyzed, which spans episodes of acute and post-acute care, had lower spending on post-acute care than non-bundled episodes. That reduction is due in part to a decrease in the use of skilled nursing facilities and inpatient rehabilitation, and an increase in the use of home health services, the report said.
The third and final model tested that included post-acute care tracking saw no significant changes in overall spending. No differences in quality were reported between all four BPCI models and non-bundled episodes analyzed as part of the report.
The Kaiser report comes weeks before testing begins on the Centers for Medicare & Medicaid Services' Comprehensive Care for Joint Replacement Payment Model. Beginning April 1, hospitals in 67 geographic areas will be held accountable for all financial risk surrounding hip and knee replacement surgeries, inpatient stays and care following discharge.