January 04, 2016
Bundled pay model gets all wrapped up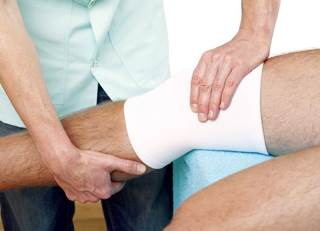 AHCA President Mark Parkinson says the model is "easier for more skilled nursing centers to participate, and creates an incentive for quality."
The Centers for Medicare & Medicaid Services has released its final bundled payment model for hip and knee replacement surgeries, which includes plans to waive the three-day stay rule for beneficiaries entering "qualified" skilled nursing facilities.
The final rule, which was released in November, will require hospitals in 67 geographic areas to participate in the Comprehensive Care for Joint Replacement Payment Model. Original plans had called for hospitals in 75 geographic areas to take part.
The five-year test will go into effect April 1, 2016, pushed back three months from its originally proposed start date of Jan. 1.
The final rule takes into account provider concerns over CMS' plan to make a waiver to the three-day stay rule dependent on an SNF's Five-Star Quality Rating.
The finalized waiver — which wouldn't go into effect until the second year of the model — would be granted only if a beneficiary is discharged into an SNF that has an overall rating of three stars or more for at least seven of the previous 12 months.