April 01, 2011
Billion-dollar deals revealing REITs' massive buying power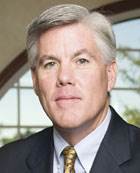 Billion-dollar deals revealing REITs' massive buying power

Two deals that collectively totaled more than $10 billion were announced on the same day recently, further showcasing the new found buying power of real estate investment trusts in long-term care.

Health Care REIT said it was buying virtually all of the real estate assets of privately owned provider chain Genesis Healthcare for $2.4 billion.

Additionally, Ventas said on Feb. 28 that it was on the verge of becoming the largest healthcare real estate investment trust in the country by buying Nationwide Health Properties for $7.4 billion.

The Genesis deal includes the acquisition of 147 post-acute, skilled nursing and assisted living facilities in 11 states in the Northeast and Mid-Atlantic. The Genesis management team, led by President and CEO George Hager, will remain in place, according to a statement issued by Toledo, OH-based Health Care REIT. Genesis will have a renewal option for a second 15-year term after an initial 15-year triple-net master lease concludes.

Health Care REIT's diverse portfolio consisted of 683 properties in 41 states at the end of 2010. Genesis HealthCare Corp. provides post-acute and skilled nursing services at more than 200 communities in 13 Eastern states. It also provides contract therapy services to more than 1,100 providers in 28 states.

The Nationwide Health Properties sale, an all-stock deal, would leave Ventas with ownership of more than 1,300 facilities in 47 states and two Canadian provinces.

Ventas, the main landlord of Kindred Healthcare's nursing facilities, would own about 65% of the combined companies. Its chairwoman and CEO, Debra Cafaro, would remain the top exec.

Last October Ventas agreed to buy Atria Senior Living Group for $3.1 billion. In December, Ventas also completed a $186 million deal to buy 58 senior living communities from Sunrise Senior Living.