February 17, 2015
Bill would speed DEA approval, curb drug misappropriations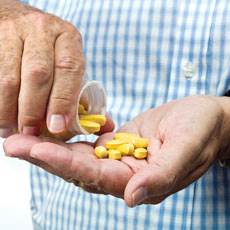 Proposed Medicare rules would tighten CMS oversight of nursing home prescriptions
A Congressional panel late last week sent two bills to the House designed to curb prescription drug abuse and streamline Drug Enforcement Agency scheduling of approved controlled substances.
Both bills have big implications for long-term care providers, who have been challenged by drug diversion and other medication management issues, while also trying to preserve a vital flow of pain management medications for their seriously ill patients.
The "Ensuring Patient Access and Effective Drug Enforcement Act" (H.R. 471), would encourage greater industry-stakeholder collaborative efforts to combat prescription drug abuse, supporters say. The legislation was introduced Jan. 22 by Reps. Marsha Blackburn (R-TN), Tom Marino (R-PA), Peter Welch (D-VT) and Judy Chu (D-CA).
The "Improving Regulatory Transparency for New Medical Therapies Act (H.R. 639)," meanwhile, would streamline how the Drug Enforcement Agency schedules new Food and Drug Administration-approved drugs under the Controlled Substances Act. The legislation also would streamline the registration process for controlled substance use in clinical trials.
It isn't known exactly when the House might put the bills to a vote.
The measures are strongly supported by pharmaceutical suppliers and retailers. The National Association of Chain Drug Stores and Healthcare Distribution Management Association both praised the Committee's work Thursday.
The full extent of drug diversion occurring in long-term is unclear; experts say most occurs outside hospitals. Researchers noted in a July 2012 issue of Mayo Clinic Proceedings that most drug diversions occur in the outpatient setting and the most commonly diverted drugs are opioids.
Two individuals connected to a Tennessee prescription drug wholesaler pled guilty last year last year to diverting more than $60 million in drugs, some of which were intended for nursing homes.