February 01, 2010
Be choosy with Part D: navigating residents through Medicare's prescription drug plan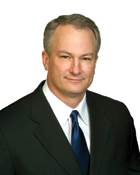 Rob Godwin

The New Year and enrollment cycle for Medicare Part D beneficiaries has passed. But, remember, residents in long-term care facilities may still elect to change plans at any time.


As long as the patient resides inside the nursing home, he or she can change Medicare Part D plans at any point. The new plan then becomes effective on the first day of the following month. Plan changes to keep in mind include revised formularies and plan offerings from the Prescription Drug Plans (PDPs). This doesn't apply, however, to community-dwelling seniors or those in assisted living with Medicare Part D plans. Those beneficiaries can change plans only once per year during open enrollment. Annual enrollment for all beneficiaries began Nov. 15, 2009, and effectively closed Jan.1, 2010.

It is crucial to continue guiding and educating elderly residents about the changes for 2010. Navigating Medicare Part D can be a daunting task because residents may or may not have family close by and medical conditions may impair their cognition.


Most beneficiaries who reside in long-term care facilities are dually eligible for Medicaid and Medicare (commonly known as "duals" or "dual eligibles") and may qualify for the Low Income Subsidy (LIS). These LIS "duals" have no co-pay and no premium if they choose or are assigned a qualified LIS Part D plan by the Centers for Medicare & Medicaid Services.

Part D formularies are intended to offer drug benefits to a wide array of Medicare beneficiaries in many varied settings and levels of medical care. Each setting has different levels of medical and medicinal needs.


The medication needs of a skilled nursing facility (SNF) resident may be vastly different from a lively community-dwelling senior. Facilities can assist SNF beneficiaries by matching the drug regimen to a broad Part D plan formulary. Many beneficiaries' drug regimens will change as their medical conditions change throughout the SNF stay.

Giving help


With a broad formulary, beneficiaries can achieve good coverage with low barriers to changes in drug therapy.

Some of the Part D formularies, through various product restrictions, may inhibit a SNF beneficiary from readily obtaining a prescription. Product restrictions, particularly for SNF beneficiaries, add additional barriers and lead to delays of care while adding administrative burden on already over burdened healthcare professionals. LIS Plan choice should be based on formulary coverage, restrictions, plan parameters and the processes plans employ.

For nursing home residents and staff, pharmacists are well suited to evaluate the complexities of the Part D drug formularies. To aid SNFs in understanding the difference between the 2009 and 2010 LIS plans that will be available, pharmacists can evaluate beneficiaries' drug regimens and may offer suggestions as to the breadth of coverage with the least restrictive formularies.

Facility staff can be of great help to residents by being aware of the various communications that may come from CMS.


Various colored letters may arrive at the SNF or may be brought to the SNF by residents' families. CMS has sent letters to each beneficiary that are on blue paper (Re-Assignment Notice) or tan paper (LIS Chooser Notice) regarding their assigned category. The impact of these notifications is that any LIS beneficiary (a "dual") enrolled in a 2009 LIS plan may need to consider another plan for 2010 or be willing to pay premiums.

Those who were "choosers" in 2009 will again need to choose to enroll in a new plan for 2010 or CMS will randomly assign them to a different LIS plan for 2010. It's important to reiterate that SNF LIS beneficiaries can change their LIS Part D plan monthly if desired in order to better align their changing drug regimens with an optimal plan formulary.


LIS plan options will vary greatly between states. For example, Alabama will lose several plans, leaving four PDP plans available to choose from. Arizona will be adding six new PDP plans but Texas is losing six. Florida will continue to have five PDP plan options, but two of the original five have changed.

Suggested action steps:


Review a resident's current Part D plan. Use the resident's plan card to definitely determine the plan. Ensure that the resident is not enrolled in an MAPD (managed care) plan. Changing someone in an MAPD plan could result in loss of medical coverage.

Look for the resident's enrollment cards, or the blue or tan letters. If you do not have the resident's information to determine whether the resident was a "chooser" or was "auto-assigned," educate him or her on enrolling into a better plan to prevent further auto-assignment or a potential premium bill.


Utilize the Web site, www.CMS.gov to assist the resident or responsible party in selecting the best plan that best meets his or her needs.

____

Rob Godwin is vice president of clinical program development at PharMerica, a major institutional pharmacy services company. The company is based in Louisville, KY, and operates institutional pharmacies in 41 states.