February 01, 2013
Avatars in LTC to open doors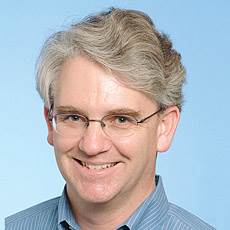 Timothy Bickmore, Ph.D.
The role of avatars in senior care settings will be addressed during the 2013 McKnight's Online Expo technology session.
Professor Timothy Bickmore, Ph.D., will discuss how relational agents, such as computerized characters, can provide support to health providers and patients. These agents can bolster trust, foster care plan compliance and reduce hospital readmits.
Bickmore's session is one of five March 20 and 21. Other presenters are Michael Hargrave (speaking on Capital), Leah Klusch (Payment), Joan Reddon (Quality), and Angel McGarrity-Davis and Steve Bowman, M.D. (Wound Care).
Participants can earn up to five free continuing education credits. Visit www.mcknights/expo2013 to register for free.