September 01, 2012
Avalere: SNFs facing $65 billion in losses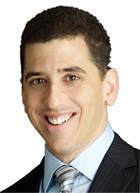 Dan Mendelson, CEO of Avalere Health

A 1.8% increase in Medicare payments to skilled nursing providers that starts next month will essentially be negated by losses expected from sequestration and the enactment of fresh "bad debt" provisions, according to a new Avalere Health analysis.

Nursing homes are facing the prospect of $65 billion less in Medicare funding over the next 10 years, Avalere researchers said.

"The SNF sector will become unsustainable" if subjected to more government funding reductions, warned Alan G. Rosenbloom, president of the Alliance for Quality Nursing Home Care, which sponsored the study. He called upcoming reductions "staggering."

"Sequestration and the reduction in reimbursement for bad debt, scheduled to take effect next year, are [just] the latest in a series of legislative and regulatory cuts in Medicare payments to SNFs," explained Avalere Health CEO Dan Mendelson.

The Avalere study factored in regulatory changes and restrictive Congressional actions. It is the first state-by-state examination of the cuts, officials said.