January 25, 2011
Assisted living admin average salaries exceed $71,000; nursing directors $63,500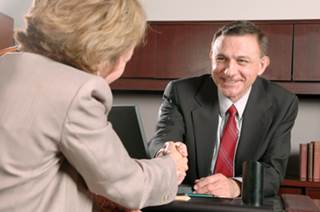 Assisted living admin average salaries exceed $71,000; nursing directors $63,500

Assisted living administrators' national average salary was $71,272 in 2010, according to the new 2010-2011 Assisted Living Salary & Benefits Report. Assisted living directors of nursing, meanwhile, had an average salary of $63,571. Hospital & Healthcare Compensation Service and LeadingAge (formerly AAHSA) formally issued the report, with support from the National Center for Assisted Living.

Many assisted living salaries saw small increases this year due to the economy, HHCS Director of Reports Rosanne Zabka told McKnight's on Tuesday. "Turnover is staying down because, with the recession, more people are staying in their jobs," she noted.

In "same-facility" comparisons between 2009 and 2010, rises hovered in the 1% to 2% range, with the exception of CEO/president (2.39%), administrator (2.67%) and social service director (2.08%). Same-facility hourly wages did not rise more than 1.5% among 24 titles, with staff nurses (RNs) growing 1.31% to $27.81 per hour and licensed practical nurses (LPNs) up just 1.02% to $19.80 per hour.

1,694 Assisted Living facilities participated in the survey and provided compensation data on more than 70,439 employees nationwide. For more information, visit www.hhsinc.com.