December 01, 2008
Ask the treatment expert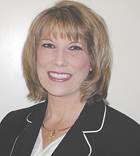 Ask the treatment expert
What topical products should we include in our wound-care formulary?
Topical wound care needs vary based upon the characteristics of the wound bed. The following list includes the basic products you should have on hand at all times for day-to-day wound care.
Amorphous hydrogel
:  It is composed of 90% water in a gel base. Use it for adding moisture to the wound bed, softening and debriding necrotic tissue, and for maintaining a moist wound bed. 
Alginate
: Dressings with calcium and sodium fibers made from seaweed that absorb drainage and form a gel in the wound bed.
Foam
: Dressings made from polyurethane foam with small open cells capable of holding fluids.
Hydrocolloid: Wafer dressing containing gel-forming agents in an adhesive compound laminated onto a flexible water- resistant outer layer.
Transparent
: Dressings made of polyurethane coated with an adhesive; used for protection from friction and bacterial invasion, 
Non-sterile gauze
: Dressings made with cotton, polyester or rayon, often referred to as 4X4's. 
Medical tape
: Fabric non-woven polyester tape that is useful for securement to awkward areas. Choose a tape that is latex-free and hypoallergenic. 
Cleanser
: Normal saline or commercial wound cleanser with surfactants.
Cover dressings
: Composite dressing that is waterproof, flexible, absorptive and self-adhering.