May 01, 2010
Ask the treatment expert: What are the changes to the section M-skin conditions in the MDS 3.0?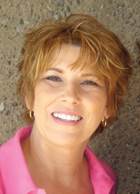 What is xerosis?

The MDS 3.0 is scheduled for implementation on Oct. 1. What are the changes to section M-skin conditions?

They are good changes, but it will require education and training to prepare your nursing staff.


Key changes include:

1. It incorporates National Pressure Ulcer Advisory Panel (NPUAP) pressure ulcer staging definitions.

a. Unstageable ulcers are now included as a separate option for staging.
b. Unstageable categories include: covered with slough or eschar, unable to remove dressing/device, deep tissue injury.

c. Staging is based on deepest anatomical change.
d. It eliminates reverse staging. Pressure ulcers are always identified by the worst stage they reach.
2. Information is collected on pressure ulcers present upon admission.

a. When an "admission" pressure ulcer advances in stage, it becomes facility-acquired.
b. When pressure ulcer worsens to a higher stage during a hospitalization, it is coded as "present on admission."

3. Determination of Pressure Ulcer risk is added. Questions to ask:
a. Was formal assessment tool completed (Braden, Norton)?
b. Was clinical assessment completed? That includes:

• Regular head-to-toe assessment.
• Drugs that affect wound healing.

• Refusal of interventions.
4. Identification of venous and arterial ulcers, diabetic neuropathic ulcer, healed ulcers, and most severe tissue type in wound bed.

a. It eliminates stasis ulcer staging.
b. Professionals must determine the type(s) of tissue in the wound bed (e.g., epithelial, granulation, slough or eschar).