January 01, 2013
Ask the treatment expert: What are some of the documentation things nurses often miss?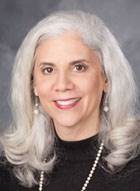 Susan Wickard, RN, BSN, CWCN, CWS, CLNC
What are some of the documentation things nurses often miss?
A useful resource, "Wound Care Made Incredibly Visual," offers an acronym that may be helpful in highlighting information that should be included when documenting about wounds:
WOUNDD PICTURE
• Wound or ulcer location
• Odor (in room or just when wound is uncovered)
• Ulcer category, stage (for pressure ulcer or classification for diabetic ulcer) and depth (partial thickness or full thickness)
• Necrotic tissue
• Dimension (shape, length, width and depth)
• Drainage color, consistency, and amount (scant, moderate or large)
• Pain (when it occurs, what relieves it; patient's description; and patient's rating on scale of 0 to 10)
• Induration (hard or soft surrounding tissue)
• Color of wound bed (red, yellow, black or combination)
• Tunneling (length and direction — toward the patient's right, left, head, or feet)
• Undermining (record length and direction, using clock references to describe)
• Redness or other discoloration in surrounding skin
• Edge of skin loose or tightly adhered and flat or rolled under
When documenting on the wound itself, it is important to record the date and time the assessment was made. The initial documentation should include a narrative note. Correct anatomical terms should always be used.
Regardless of assessment format or style, just make sure good, complete documentation about the wound is done.
Also, make sure you follow your facility protocol on wound documentation.