September 01, 2009
Ask the treatment expert: coding suspected deep tissue injury (sDTI) pressure ulcers in the MDS 2.0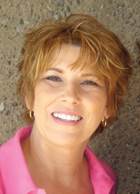 What is xerosis?

How should suspected deep tissue injury (sDTI) pressure ulcers be coded on the MDS 2.0?


Unfortunately, the users manual (RAI manual) for the MDS does not include a any directions for specifically coding suspected deep tissue injury. However, by comparing the available coding definitions from the RAI manual to the National Pressure Ulcer Advisory Panel pressure ulcer staging guidelines, we can determine what coding to use until the MDS 3.0 becomes available.

NPUAP defines suspected deep tissue injury as a "Purple or maroon localized area of discolored intact skin or blood-filled blister due to damage of underlying soft tissue from pressure and/or shear." NPUAP further clarifies that sDTI may be preceded by tissue that is painful, firm, mushy, boggy, warmer or cooler, as compared to
adjacent tissue.


The RAI manual offers only one option for coding an intact area, which is a Stage I. So if the sDTI is a purple or maroon area without any break in the skin, it should be coded as a Stage I on the MDS.

If the sDTI is a blood-filled blister, it should be coded as an Unstageable/Stage IV on the MDS. Blood in the blister prevents visualization of the base of the wound. Therefore, it is impossible to determine the true depth. A serum (clear)-filled blister would be defined by both NPUAP and MDS as a stage II pressure ulcer, not a suspected deep tissue injury.