March 01, 2010
Ask the treatment expert: Chux pads vs. disposable incontinent briefs with patients on a low-air-loss mattress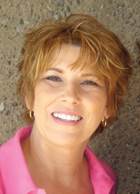 What is xerosis?

Is it OK to use regular Chux pads or disposable incontinent briefs with patients on a low-air-loss mattress, as the breathable underpads are so expensive?


From a clinical and legal standpoint, clinicians are required to follow "current standards of practice" or risk penalties and/or legal action. All of the current standards-of-care guidelines recommend not to place plastic-backed linens and pads over dynamic support surfaces.

Taking a look at what two respected groups say about this practice is helpful in this case.


The new international pressure ulcer treatment guidelines specify the following: "When selecting linens and incontinence pads to place on support surfaces with air-fluidized or low-air-loss features, efforts should be made not to impede airflow, as this will interfere with the thermal performance properties of the surface. Plastic-backed linens, pads, and dressings will block the airflow and may potentially trap heat and moisture against the patient's skin."

Also, according to the Agency for Health Care Policy and Research (AHCPR): "When using support surfaces that increase airflow across the patient's skin (such as air-fluidized beds and low-air-loss beds), patients should not wear adult incontinence briefs, because these briefs obstruct airflow to the skin."


The AHCPR guidelines for Pressure Ulcer Treatment can be accessed at http://tr.im/ahrqguidelines.

There are several brands on the market that offer "breathable air flow" incontinent underpads that can be used with support surfaces to maximize air circulation. If in doubt, facilities should contact the support surface manufacturer for instructions regarding the use of linens and underpads on each specific surface.