May 01, 2014
Ask the treatment expert ... about measuring wounds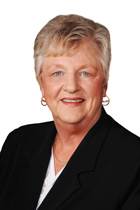 Rosalyn Jordan, RN, BSN, MSc, CWOCN, WCC
What is your advice about measuring wounds?
Complete, accurate measurements help to determine if the wound is healing. A decrease in size usually represents healing. Therefore, if there is no change in the size or if the wound exacerbates and becomes larger, treatment and interventions must be evaluated and the care plan revisited.
The most frequently used measurement methods in long-term care are the two-dimensional and three-dimensional methods. The two-dimensional method provides information about the wound surface or measurements of the width and the length. The three-dimensional measurement provides data related to the wound area, the width, the length and the depth.
The National Pressure Ulcer Advisory Panel recommends that length is measured from the longest area of the wound from head to toe and the widest area from side to side. The length and the width should be measured at a 90-degree angle to each other. To measure depth, the guidelines recommend that the clinician insert a cotton-tipped applicator gently into the deepest area, mark the skin level on the applicator, and then use a measuring device to calculate the greatest depth of the wound.
There should be a written policy, protocol and procedure related to wound measurement. This must be taught to all relevant staff, and measurements should be documented in the resident's medical record.