November 01, 2012
Ask the payment expert: Why should I be concerned about hospitals being penalized for rehospitalizations?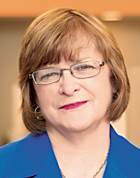 Patricia Boyer, MSN, NHA, RN
Why should I be concerned about hospitals being penalized for rehospitalizations?
Rehospitalization is another way that the Centers for Medicare & Medicaid Services is looking to cut Medicare costs. Hospitals will look to skilled nursing facilities to assist them in avoiding penalties.
The first penalties started going into effect Oct. 1. Go on the Hospital Compare (www.hospitalcompare.hhs.gov) website to see how your referral hospitals rank in the three target areas of acute myocardial infarction, heart failure and pneumonia.
Many facilities are implementing clinical pathways to assist in managing residents admitted with these diagnoses. Additional strategies include communicating with hospitals and physicians to see how you can assist them in meeting their goals, assessing your facility's capabilities and educating staff in care of these residents.
Facilities are looking at what can be done internally versus sending the resident out. You might want to find out what services, such as Doppler studies, your vendors can complete to enhance your appeal.
Additionally, improving your staff's communication with physicians can help prevent hospital transfers. If they know more about the resident's symptoms and know what your capabilities are, they may be more comfortable in leaving the resident in your facility for treatment.
Great resources for you in this area are the AMDA Clinical Practice Guidelines for Transitions of Care and Acute Change of Condition.
By developing internal tools to improve your outcomes, you will enhance your chances for referrals. This also will be very important when accountable care organizations look for preferred providers in the future.