August 01, 2012
Ask the payment expert: What's the best way to maximize Medicaid and Medicare reimbursement?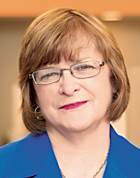 Patricia Boyer, MSN, NHA, RN

Q: We've been concentrating so much on our Medicare reimbursement that now our Medicaid reimbursement has dropped. What can we do to make sure we can manage both?

It depends on which state you are in as to which Medicaid reimbursement program you are managed under.

For the RUGs III Medicaid reimbursed states, you need to remember your RUGs III grouper and what qualifies in which category. It will be the same as the old (pre-October 2010) Medicare system. For all RUGs Medicaid States you need to remember that the Medicare Rehab RUGs are the same for Medicaid with two exceptions.

There is no combined Rehab + Extensive Services (no X's or L's) and rehab is condensed into four RUG categories (RAA, RAB, RAC and RAD). The qualifiers for these Rehab RUG categories are at least 5 days/150 minutes of skilled therapy or a combination of 3 days/45 minutes of skilled therapy and at least two Restorative nursing programs six out of seven days.

So, when we are looking at Medicaid funding, capturing Part B therapy is critical. For those states that converted to RUGs-IV, the rest of the RUG levels will be identical to the present Medicare RUG system.

Areas to consider with Medicaid are the respiratory qualifiers. Under Special Care High qualify residents with COPD (I6200) combined with shortness of breath while lying flat (J1100C). Respiratory therapy for seven days is a part of Special Care High and requires documentation of nebulizer treatments, deep breathing, lung sounds or other respiratory treatment.

The most important component of Medicaid that needs to be managed and strategically set is the Assessment Reference Date (ARD – A2300). You need to manage Medicaid just as diligently as you manage Medicare.