July 01, 2011
Ask the payment expert: Can facilities remain financially solvent with possible RUG reductions looming?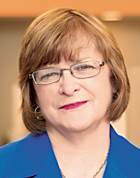 Patricia Boyer, MSN, NHA, RN

Q: In the new environment with potential for reduction in RUG payment, how can a facility maintain financial solvency?

A: In the proposed rule for payment for fiscal year 2012, CMS gave us the RUG distribution for the first quarter of 2011 and their own projections for those RUGs levels. Those numbers can tell us an interesting story.

First, look at how many days your facility has in the RU categories. A high percentage can be a "red flag" for you to review. Another area to review is how residents move through the RUG levels. If a resident is an RUA on admission, and remains RUA on the 30-day assessment, ask yourself why a resident needs more than 720 minutes of therapy for 30 days when his or her ADL scores showed minimal needs.

Also, if a resident is "C" on admission and remains a "C" at 30 days, ask yourself why there's not improvement.

It's also a good idea to figure your percentage of A's, B's and C's quarterly and compare these to national averages. Another area to review is how many "1's" and "2's" there are in Special Care High, Special Care Low and Clinically Complex. If you have mostly 1's, you might not be capturing Depression Indicators.

Finally, look at how many days you have in the RUG categories of Behavior Symptoms and Impaired Cognition and Reduced Physical Functioning. Too many days in these categories could put you at risk, as they are not protected by the Presumption of Coverage rule. Find out if it's due to your residents not getting five days of therapy during the "look-back" period. This could significantly affect your reimbursement.

Administrators who closely monitor RUG days and knows what their numbers mean will go a long way toward optimizing their facilities' Medicare reimbursements.

Please send your payment-related questions to Patricia Boyer at ltcnews@mcknights.com.