December 06, 2016
Ask the Payment Expert about ... SNF Value Based Purchasing Program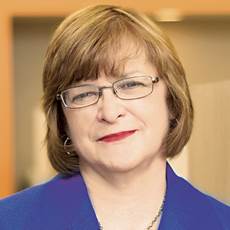 Ask the payment expert ... about the observation stay loophole
How does the new Skilled Nursing Facility Value Based Program relate to our Medicare payments?
Payment under SNF VBP begins in fiscal 2019, which starts Oct. 1, 2018. People may think they don't have to worry much about the SNF VBP program issues as it does not affect payment until then. But data collection that will be used in the SNF VBP program began on October 1 — this year!
The first three measures that will be evaluated in the payment program are rehospitalization; new or worsening pressure sores (short stay); and falls with major injury (long stay). Data on these measures are already incorporated into the Nursing Home Compare website and the Five Star Program.
The collection time frame for the FY 2018 payment determination is Oct. 1, 2016, through Dec. 31, 2016. For fiscal 2019, the data will be collected from Jan. 1 to June 30, 2017, and then ongoing.
The message is that data is already being collected, and it's time to know how you are trending, and to put plans into place to improve your scores, if needed.
My suggestion is that you begin tracking these quality metrics in your facility, compare your scores to state and national benchmarks and integrate into your Quality Assurance Performance Improvement program as needed.
It is strongly suggested that you implement the INTERACT tools if you have not already done so. These are great tools to help you reduce your rehospitalization rates.
Remember that the SNF VBP relates to rehospitalization for 30 days from admission to your SNF. Therefore, tracking after discharge and good communication with home health agencies and other post-acute care providers is very important.