November 05, 2015
Ask the Payment Expert about... SNF Final PPS rule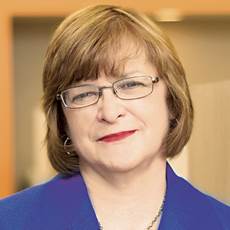 Ask the payment expert ... about the observation stay loophole
The SNF Final PPS rule for fiscal 2016 talks about SNF Value Based Purchasing. Can you explain it?
There are multiple components to the rule, so let's start with one. The SNF 30-day All Cause Readmission Measure will go into effect Oct. 1, 2016. Its purpose is to incentivize nursing facilities to improve successful transitions for residents transferred from hospitals.
The measure will include those residents who are admitted to the nursing facility within one day of the proximal hospitalization. So, in effect, a transfer directly to your facility.
If residents go to an inpatient rehab facility, an inpatient long-term care hospital or even home, they will not be counted in the measure. The measure also will be risk-adjusted. We do not yet fully understand the risk adjustment but will learn more in the year ahead.
There will be some exclusions from the calculation, such as planned readmissions or residents who leave the SNF against medical advice.
Remember: The 30-day readmission measure will include residents readmitted to the hospital even after discharge from the facility.
The best way you can begin is by tracking your hospital readmissions now. Know who is being readmitted and why. Be thinking about strategies you can put into place to reduce unnecessary readmissions.
Think about how you can track residents after discharge. Some of those strategies could include working with assisted living facilities and home care agencies to create smooth transitions.
Work with your hospital referral sources to learn their protocols for conditions such as CHF, acute MI and pneumonia. Implementing the same protocols in your facility and carrying them over to your discharge entity will go a long way toward improving outcomes and reducing readmissions.