December 01, 2014
Ask the payment expert ... about PEPPER reports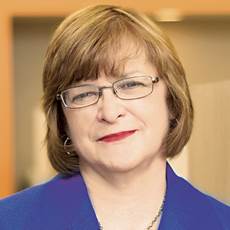 Ask the payment expert ... about the observation stay loophole
We never downloaded our PEPPER report. How important is it?
You aren't alone, but Program for Evaluating Payment Patterns Electronic Reports became available in May and are too important to ignore.
The PEPPER report was established as a result of a 2012 OIG report that said 25% of claims received from skilled nursing facilities were billed in error. That indicated there were components of billing that would be deemed not coverable by Medicare. The major areas of concern were Activities of Daily Living coding, medical necessity for skilled therapy services, completion of Change of Therapy assessment and SNF stays over 90 days.
First, make sure your ADL coding is accurate. Repeated education of your nurse aides is the best way to focus on this task. Two of the components of the PEPPER compare data are therapy RUGs with high ADLs and non-therapy RUGs with high ADLs. An additional area is Ultra High Therapy RUGs. If your facility is at or above the 80th percentile in this category or the category of therapy RUGs overall, you are exposing yourself to the risk of medical review.
Your Medicare Administrative Contractor or the Recovery Audit Contractors have access to the data that is used for this report. Make sure you are scrutinizing those claims yourself and focus on changing practices as a result of that review. Consider a Medicare Assessment including a therapy review to minimize your risk.
A high percentile in COT assessments can indicate problems with therapy management. A low percentile ranking may indicate that these assessments are not completed when needed. Being at the 80th percentile or above indicates you need to evaluate your claims to make sure your residents meet the criteria for Medicare.