November 01, 2013
Ask the payment expert ... about PEPPER reports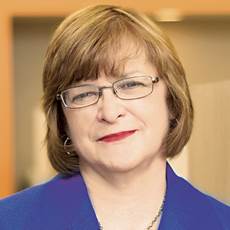 Ask the payment expert ... about the observation stay loophole
What can you tell us about PEPPER reports?
On Aug. 30, TMF Health Quality Institute mailed SNF PEPPER reports to freestanding skilled nursing facilities.
These PEPPER (Program for Evaluating Payment Patterns Electronic Report) reports are created to assist you in evaluating risk areas that the government has recognized as having the potential for improper payment and, thereby, fraud and abuse. You need to review them.
If your facility is part of a hospital system, you can access your report through your My QualityNet system.
There are six key areas identified as potential risk areas including: therapy RUGs with high ADLs; Non-therapy RUGs with high ADLs; Change of Therapy (COT) assessments; Ultrahigh Therapy RUGs, Therapy RUGs; and 90-plus Episodes of Care.
If your facility is above the 80th percentile or below the 20th percentile in some areas, you are considered at high risk. The Office of the Inspector General identifies that each facility is required to have a Corporate Compliance program in place in 2013 and as part of that program, SNFs should conduct regular audits.
They see this report as a beginning of that process. If your report shows you are in the risk percentile, you need to seriously consider having a Medicare audit completed to see if your services are correctly documented and billed.
Also, even though the PEPPER reports are not available for public release, TMF does provide PEPPERs to other CMS contractors, including Medicare Administrative Contractors (MACs), Fiscal Intermediaries (FIs) and Recovery Audit Contractors (RACs).
You need to read the User Manual for the PEPPER reports so you can better understand and analyze your report.