November 05, 2016
Ask the Payment Expert about ... new CMS initiatives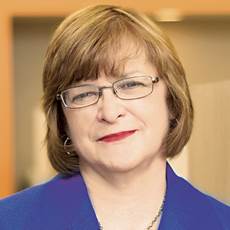 Ask the payment expert ... about the observation stay loophole
There are so many new programs coming out from the Centers for Medicare & Medicaid Services recently that it's hard to understand. Is the criteria the same for them all?
Unfortunately, you're not the only one confused by each of the CMS initiatives. Although it may sound like the programs are similar or even the same, in some cases they are parallel programs with different methodology and time spans of measurement.
For example, hospitals have been receiving rehospitalization information from CMS that is tied to payment. But the SNF Value Based Purchasing program is implementing a SNF VBP rehospitalizaiton measure, which relates to skilled nursing facilities. Even though the methodology is similar, the measurements and payment changes will apply to skilled nursing facilities, not hospitals.
At the same time, bundled payment initiatives will necessitate development of relationships with referral sources, ACOs and hospital systems that will want that information from you.
It helps to remember that the SNF VBP is for Medicare reimbursement, so it relates to your short-term Medicare population. The Quality Reporting Program measures both short-term and long-term residents' outcomes.
In addition, the Five-Star Nursing Home Ratings program uses different timespans. You can run your quality measures from your CASPER system and pick your own timespans.
It is confusing! Visit the appropriate CMS pages for SNF Quality Reporting, Five Star, Quality Measures and Value-Based Purchasing via www.cms.gov to learn more.
If you don't find your answers, ask. There are many people in the industry (myself included) who are trying to interpret it all and keep it all straight. Plus, remember more initiatives could be on the way.